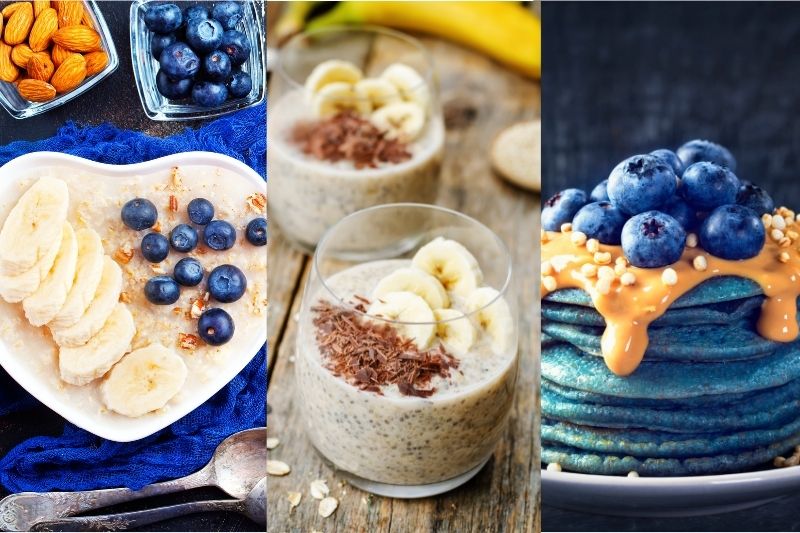 Breakfast is an important meal. It provides you with the strength and energy you need to go about your everyday routine. As a result, it is essential that you eat breakfast on a daily basis.
A healthy smoothie may be the finest approach to re-energize for the day on busy mornings when you don't have time to cook breakfast. But if you have a little more time to prepare something to eat, consider one of the healthy breakfast recipes listed below.
Easy and healthy breakfast recipes
Almond banana oatmeal
This almond banana oatmeal is a quick and easy breakfast that's full of nutritious ingredients. Oats, bananas, sliced almonds, milk of your choice, and a bit of salt are all you'll need to prepare it.
You'll need to mash some of the banana to cook with the oats, and then slice the rest to use as toppings.
Ingredients
1/2 cup oats
1/2 mashed banana
1/2 cup sliced almonds
1/2 tsp salt
1 cup milk
1 tbs chia seeds
blueberries
banana slices
Directions
Combine the oats, milk, sliced almonds, and mashed banana in a small saucepan and season with a pinch of salt.
Place the saucepan over medium heat and cook for about 5-7 minutes, or until the desired consistency is achieved.
Serve in a bowl and add blueberries, banana slices, and chia seeds as toppings.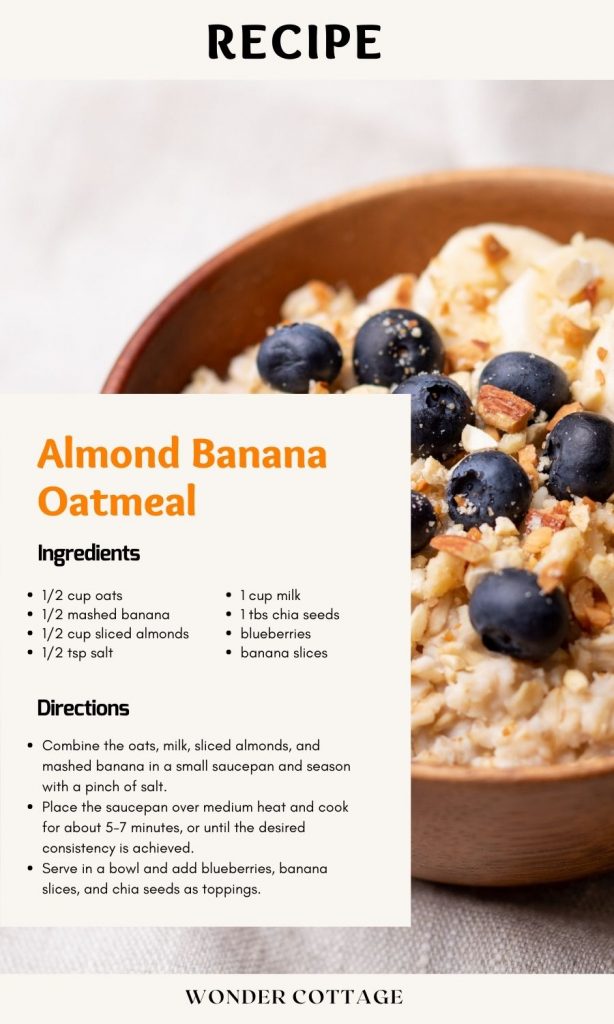 Blue spirulina pancakes
Try this tasty and healthy blue spirulina pancake dish made with blue spirulina powder if you enjoy pancakes. Because of all of the nutrients and potent antioxidants, it contains, spirulina is considered a superfood.
It's a blue-green algae with a high protein, iron, and vitamin B content. It also has anti-inflammatory and antioxidant effects.
Spirulina can help you enhance your gut health, lower your cholesterol, and lower your blood pressure. It can also aid in the acceleration of metabolism and the prevention of heart disease.
Ingredients
2 cups Almond flour
1 cup almond milk
1/2 tsp vanilla extract
1 tbsp sugar
1/2 tsp baking soda
1-3 tsp blue spirulina
1/4 tsp salt
2 tbsp peanut butter
1 tbsp popped quinoa
2 eggs
blueberries
Directions
In one bowl, combine all of the dry ingredients.
In a separate bowl, combine all of the wet ingredients.
Now combine the wet and dry ingredients and stir well.
Depending on how bright you want your pancakes, add 1-3 teaspoons of blue spirulina.
Heat the pan over medium-low heat after spraying it with oil.
Pour batter on top and flip when one side has firmed up enough to do so.
When all of the pancakes are done, stack them and top with peanut butter, quinoa, and blueberries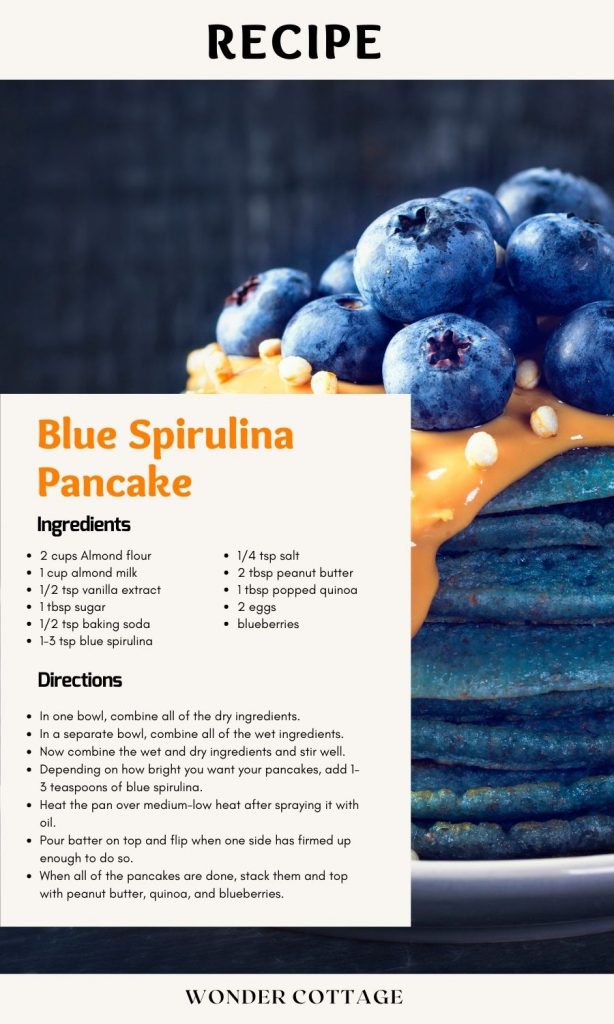 Overnight banana chia oats
Breakfast, as we all know, is important, but most people skip it on a daily basis because they are either late or believe it takes too long.
Meal prepping is one way to ensure you don't miss breakfast. You can meal prep for the whole week on Sundays, before the start of the week, or during the week. Alternatively, you can meal prep every evening for the following morning.
Overnight oats are a simple breakfast to meal prep. This overnight banana chia oat is a delicious and nutritious breakfast recipe that is simple to prepare.
You prepare it in the evening before going to bed and by morning, your breakfast is ready, and you can eat your breakfast before going to work or school.
Ingredients
1/2 cup oats
1 cup milk
4 tbsp chia seeds
2 tbsp chocoate shavings
2 tbsp honey
banana slices
Directions
In a jar, combine the oats, milk, and chia seeds and stir thoroughly.
Refrigerate for 6-8 hours or overnight.
Top with banana slices and chocolate shavings to serve.
After that, sprinkle with honey.